Tenacity Guide Service was recently featured in Salt Strong's list of Must Know Florida Saltwater Anglers with video content.
Capt. Bo Johnson and First Mate Deidra are very honored to be featured alongside good friends and industry greats who have provided our online outdoors community with entertaining and informative content.
 CLICK BANNER BELOW FOR THE FULL LIST —–>>>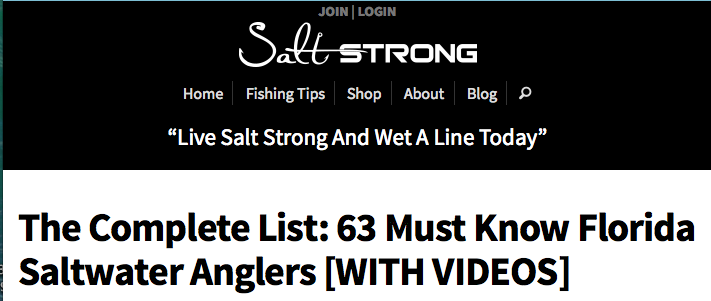 Come see how salt strong you are Tenacity style – Book your adventure with us!