Recommendations for Accommodations, Transportation, Food, Entertainment:

"Many of our clients are from out of state and lookin' for guidance on their travel plans. We recommend contacting Mrs. Sarah Rapp, owner of BeachVacation4me.com. As you plan your fishin' trip with us, think of Sarah as your travel coach to get ya situated and make the most of your time vacationing in sunny SW FL."
Email: sarah@beachvacation4me.com
Office: 740-587-3200   (Toll Free USA = 866-587-3200)
Cell: 740-334-8840   (Toll Free USA = 866-587-6420)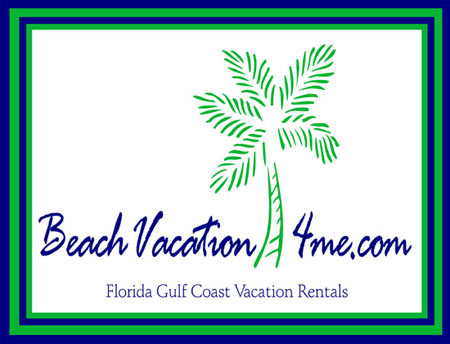 Click HERE to see photos of a few beachfront rentals
General Information about Traveling to North Captiva Island
Airport Access
Ft Myers (RSW) – most frequently utilized (36 miles to marina)
Tampa (TPA) – you will need to rent a car (139 miles)
Sarasota (SRQ) – you will need to rent a car (90 miles)
Port Charlotte (PGD) – Rent a car (40 Miles)
Ground Transport
Rental Cars – All airports have major rental company representation. Parking is available at both marinas. There is a daily charge to park your car at both marinas.
Van Service(s) from Ft Myers Airport (RSW)
Pine Island Taxi 888-777-9653 http://www.pineislandtaxi.com/
Superior Airport Shuttle is 888-397-9571 http://www.superiorairportshuttle.com/
Reservations are required for van service. Our recommendation is to call at least 3 weeks in advance of your reservation; however the best plan is to book once your flights are secured. Have your flight information and arrival time ready when making your reservation. If you experience delays during your travel date, please make sure to communicate with your van service so they can plan accordingly for your arrival.
Water Taxi to North Captiva
Reservations are required for all water taxi services. During the peak seasons you should set up your water taxi arrival and departure times as early as possible. This will help you secure your desired time for arrival and departure to the island. There are two types of water taxi services, scheduled and private charters. Please make sure you know which service you have your water taxi reservations with. Each departs from a different marina.
Express Check In – North Captiva Island Club
The North Captiva Island Club offers an express check in process. This is a water taxi and grocery delivery service. Information regarding these services will be e-mailed to you with your rental agreement. You can also log on to the service website www.ncicr.com for water taxi reservations. If you have questions about this service, please 800-576-7343 or (239) 283-3630.

Parking and Check in is at 5576 Doug Taylor Circle, St James City, FL 33956
Directions: http://www.northcaptiva.com/arriving.aspx?a=44&c=0

Island Girl Charters – (239)633-8142 http://www.northcaptivaislandgirl.com
Island Girl Charters departs from Pineland Marina daily, call for departure times. Private water taxi service is also available from Island Girl Charters. Depending on the time of year, the departure times can vary. When calling Island Girl, they will verify the schedule and rates for services rendered. Island Girl also offers private water tax service if you desire or need the service. Island Girl departs out of Pineland Marina located at 13921 Waterfront Drive, Pineland, FL 33945 Pineland Marina offers parking services for a daily fee.
http://maps.google.com/maps?f=q&hl=en&q=13921+Waterfront+Dr%2C+Pineland%2C+FL+33945
Private Water Taxi Charters
Boats & Fun
(Located on North Captiva Island & St James City Florida)
(239) 573-2074
Private water taxi services provided. Reservations required. You can have a private water taxi with a captain or rent a boat to enjoy and use it for your water taxi.
Real Estate Tours are available.
Contact us at 866-587-6420; 740-334-8840 or 866-587-3200
We can provide information about local sales and availability of vacation homes if you are interested. In addition, we can arrange real estate and property tours.
Groceries
There is only ONE small grocery store on North Captiva Island. Selection and quantities are limited. Pricing is above your normal grocery stores. We suggest to all our guests that a great way to stretch your vacation dollars is to order and purchase groceries prior to your arrival. The grocery stores listed below will accept faxed orders. Most require a 48 hour advanced fax. We recommend calling the store to insure your fax has been received. Publix charges 10% of the order plus Styrofoam coolers for packing frozen and refrigerated goods. Winn Dixie charges 10% to pack your order as well. Depending on the travel selection and direction (driving, renting a car or utilizing the ground transportation) we can suggest the easiest location to shop. The more specific you are about brand and quantity, the more accurate your order. Our web site www.beachvacation4me.com has fax cover sheets for each of the stores below:
The UTIMATE in grocery service is Sandie's Grocery delivery service! North Captiva Island Club will deliver groceries to the house and placed in the refrigerator. For this service call Sandie at (239) 340-5398. The rate is 40% of the order, with a $50 minimum order. Click on the appropriate link below for your order form. If you are taking advantage of North Captiva Island Club's express check in service, the stocking fee is reduced to 28% of the Grocery store charge.
Both grocery stores listed below will pre pack your order if this is requested 48 hours in advance. Publix charges 10% of the order. Winn Dixie does not charge. Both are conveniently located on the way to the marina.
Publix – Coral Shoals Winn Dixie – Pine Island
3015 SW Pine Island Rd Pine Island Center
Cape Coral, FL 33991-1703 9706 Stringfellow Road
Main: 239-282-5515 St. James City, FL 33956
Pharmacy: 239-282-5530 Main: 239-283-4404
Fax: 239-282-5533 Fax: 239-283-4460
Fresh Seafood
Fresh Seafood can be order at Boats & Fun (located on North Captiva Island) for next day delivery.
In addition, there is local fisherman on North Captiva. Dennis Realy fishes just about everyday. Call 239-707-9701. Dennis is licensed to sell his local catch. Give him a ring to see what the catch is.
Andy's Island Seafood
You will pass Andy's Seafood on the way to the marina. Make sure to tell your airport shuttle you will need to stop there ahead of time so they can plan appropriately.
Matlacha Florida 239-283-2525 http://andysislandseafood.com/
Call for information on ordering fresh seafood.
Spirits
Beer and Wine is available at the island grocery store. Boats N Fun have a wine selection as well. Wine and beer can be purchased on the mainland at most grocery stores. Liquor stores are located conveniently to all the grocery stores mentioned on this information sheet.
Boating
If you are planning to arrive in your own boat, slip reservations are required at the North Captiva Island Club. There is a daily charge for slip rental. If your vessel is over 25 feet, you need to check with the North Captiva Island Club. Pineland Marina has a boat launch and other launches are available if you choose to research locations.
Boat Rentals
Boats and Fun located next to the North Captiva Island Club on North Captiva (239) 573-2074. Reservations are required. Renting a boat from Boats and Fun does not require you to rent a slip. The staff is available to assist you with any questions or needs about your rental. They are located on island and open every day. Boats and Fun also offers Jet Ski Rentals, Banana boat rides, tubing, wake boarding, guided day trips, etc. Need I say more, this is the FUN HOUSE for North Captiva. www.boatsandfun.com
Bob's Island Adventures – located at Pine Island Marina and Barnacle Phil's at North Captiva Island. Boat rentals (for your water taxi or daily rentals), golf carts, kayaks, bikes, fishing tackle, live bait(seasonally) and more. Visit www.bobsislandadventures.com (877)777-7262
Directions
How to get to North Captiva Via Fort Myers, Tampa, or Sarasota:
From the South or North of I-75
From I-75, get off at exit 143 (SR78 or Pine Island Rd) and go west. Follow Pine Island Road (SR78) through Matlacha to the 4-way stop. Turn right (North) onto Stringfellow Road.
Directions to Pineland Marina. The turn off for Pineland Marina is 3 miles north on Stringfellow Road. Turn left on Pineland Road. This will turn into Waterfront Drive and you will see us on the left, nestled on the shores of Pine Island Sound. The address is 13921 Waterfront Drive, Pineland Florida. If you have any questions while traveling, the number at the marina is (239)283-3593. Visit their website for additional information at www.pinelandmarina.com. There is an excellent restaurant (Tarpon Lodge) within walking distance from the marina. Menus are located on the Pineland Marina website. Parking is available at the marina. Please check with the marina for current parking rates
Directions to Four Winds Marina. Proceed north on Stringfellow Rd and go about 6 1/2 miles. Four Winds Marina sign will be on the left. Visit their website for additional information at www.fourwindsmarina.com. (800) 523-9223 or (239) 283-0250. The address is 16501 Stringfellow Rd. Bokeelia, FL 33922. The Lazy Flamingo is an excellent restaurant and a family favorite. Parking is available at the marina. Please check with the marina for current parking rates.
On Island Experience
Arrival
North Captiva Island Club Managed
Upon arrival, guest services will meet and greet you at the dock. Someone in your party will need to check in at the reservations desk. You will be provided with the keys to your home and information about the island. Guest Services will assist you to the vacation home along with your groceries and luggage. They will provide you with your golf cart. The Staff of North Captiva will assist with taking your luggage and groceries to the home and will guide you there upon arrival. A map of the island will be provided to you.
Non North Captiva Island club homes
Upon arrival, a welcoming service will meet and greet you at the dock. This meet and greet service will escort you, the luggage, and groceries to the vacation home. You will be provided with the keys to your home and information about the island. They will provide you with your golf cart and Property management contact information.

Property Management
North Captiva Island Club is the property manager for most homes on North Captiva. We work with many of the private management providers on the island. They are your main contact point for all services on the island. That includes maintenance, golf carts, club services, etc. Upon arrival you will be provided with contact information should you need them. Once on the island, the property manager will assist you on any needs with the home or services.
Above all, if you are not getting service and need our help, please feel free to call us! We can only help if we know there is a problem!
On Island Eateries
The Boat House – Private restaurant for members and guests of the North Captiva Island Club. Call (239)-395-1000 for reservations which are required.
Pool Bar – outdoor eating at the pool. Sandwiches, burgers, etc.
Mangos – casual dining
Barnacle Phils – Casual indoor and outdoor dining
Over The Waterfront – http://www.overthewaterfront.com
North Captiva Island Club Full Resort Amenities
2 Har-Tru surface tennis courts
2 large pools
Hot tub
Bikes, beach chairs and umbrellas, kayaks
Fitness Center – cardio only
Playground
Medical/Fire Emergencies
Life-threatening emergency: DIAL 911
Give the operator the nature of the emergency: fire police, medical, etc. and your streets address location (It is important to know the street address for the first responders).
Fire Station on North Captiva (239)472-8899
Fishing
We recommend Captain Bo Johnson and First Mate Deidra (239) 633-4662
http://www.fishtenacity.com/
Come and wet a line & pull some drag with Captain Bo Johnson (seasoned charter captain, decorated tournament angler & TV show talent) and his first mate Deidra (industry spokesmodel, TV show talent, and avid angler). Contact them for reservations and pricing.
Facebook page: www.facebook.com/fishtenacity
Day Trips
Day trips to Cabbage Key, Boca Grande and Captiva
are easily accomplished by reserving a charter. Both Island Girl Charters (239)6330-8142, North Captiva Charters, Inc. (239)707-9701, and Boats N Fun(239) 573-2074 can provide you pricing for these day trips. Reservations are required.
Just for Fun Boat Excursions
This service is available via the North Captiva Island Club and offers fishing, sunset cruises, nature tours, Day trips, and snorkeling. These are offered at specific times so call ahead. (239)-395-1000
DAY TRIPS
Cabbage Key – www.cabbagekey.com Historic restaurant and nature trails
Boca Grande – Located on the Grand Barrier Island called Gasparilla, is a step back into "Old World" Florida, a carefully preserved part of Florida's history and beauty. Located on the Southwest coast of Florida, midway between Ft. Myers and Sarasota, Boca Grande is a retreat for tourists and fishermen. Here you can find a wealth of unusual photographic opportunities, and shops, which offer unique treasures from around the world. Boca Grande is a quiet community, which seeks to protect its unique atmosphere and quality of life – the intangibles that make Boca Grande a very special place
You can rent a golf cart on Boca Grande for shopping, food and fun.
Captiva – Quaint Florida town.Known for restaurants: Bubble Room, Mucky Duck, Green Flash, Key Lime Bistro, etc. Parasailing, Wave runner, golf cart and scooter rentals available at YOLO.
www.yolo-jims.com