"Shut UP & Fish" GEAR is HERE!!!
Mens T's, Ladies Tanks, Visors, Sport Performance Shirts.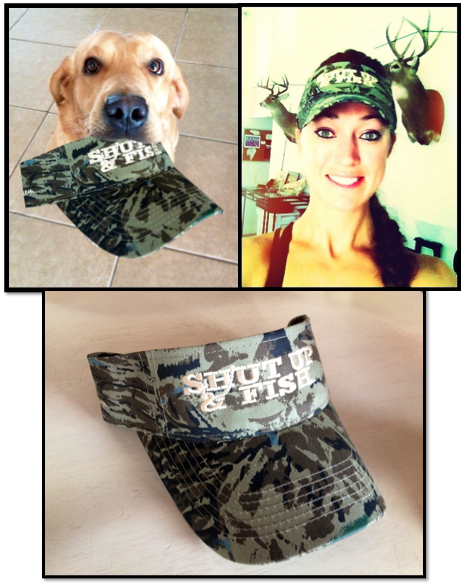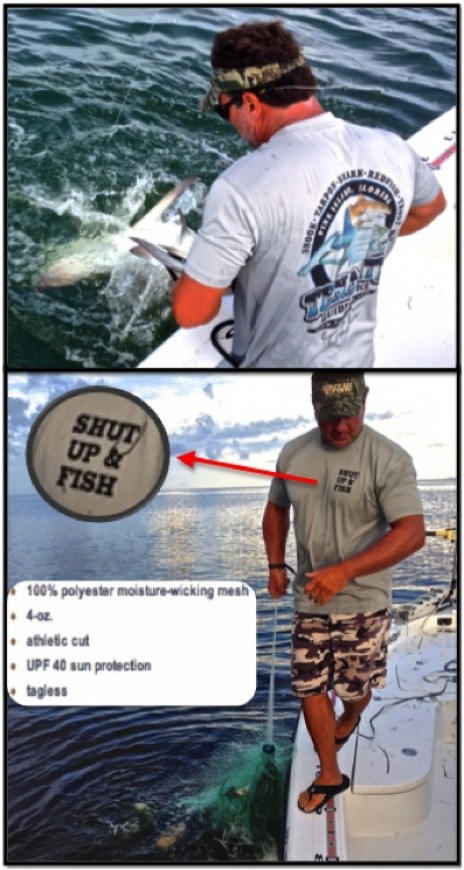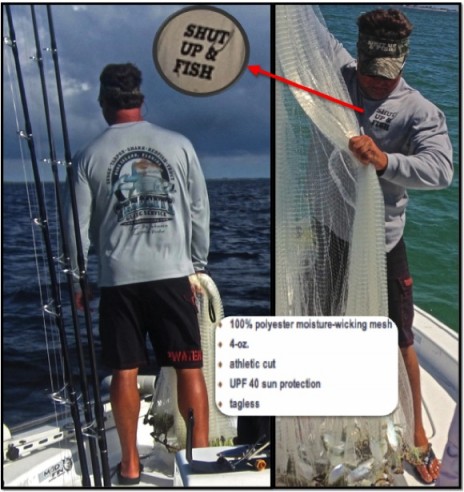 * T-Shirts = Sizes: S-3XL. Color: White. ORDER NOW
* Tanks = Super comfy & cute fit. Colors (left to right) Cream, Blue, Pink, Yellow, White. Sizes in S, M, L. ORDER NOW
* Sport Performance: Short and Long Sleeve. Features: SPF 40, Cool & Dry, Moisture Wicking, Tagless, Athletic Cut. Sizes: Small – 3XL. ORDER NOW
* $15 for T-shirts, $19 for Tanks, $17.50 for Visors, $23 for Sport Performance SHORT sleeve and $30 for Sport Peformance LONG sleeve.  (add $3 for 3XL)
If you have any questions, or prefer to discuss your order via email or phone, contact us at FishTenacity@gmail.com or 239.633.4662.
Thanks y'all.