When Capt. Bo and First Mate Deidra decided it was time to give the old website a facelift, they knew there was no better person to turn to than Doug Foley of Foley Media.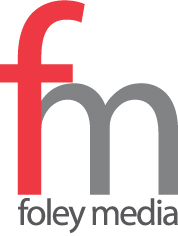 At Foley Media we help professional service companies, small businesses and start-ups develop and implement marketing strategies based on their available resources and technical ability. Our strategies are uniquely designed to scale as our clients grow and increase their resources, technical knowledge and ability.
"We have known Doug almost as long as we have been together! So he has been an integral part of several projects in the outdoors industry ~ from calendar shoots for Deidra Outdoors, to logo design and branding strategy for The D*BO Show (Bo & D's extreme huntin' & fishin' show), and of course, the Tenacity Guide Service website your are currently perusing. When time came to decide how best to approach the website overhaul, we decided it was a must to have control ourselves to update verbiage, photos, video, etc.. without having to email the web developer and wait for them to get to it. We spoke to several guys and never found the assurance and encouragement that it was a good fit until we discussed our vision with Doug. It couldn't have been a better scenario with Doug coaching First Mate D how to operate programs like WordPress, Flickr, MailChimp, etc.. and explaining the strategy behind effective implementation. Doug is up to speed on the current & most effective tactics and technology. It is a great feeling to know your website is working for you (search engines, automated correspondence, etc), in addition to feedback from clients who said "We looked at several guide's websites and we liked yours the best so we called you". Doug is an excellent communicator and coach with an amiable and outgoing personality. He loves the great outdoors, but is a chameleon across all industries with website and marketing strategy needs. If you appreciate prompt correspondence (email, phone, text) as we do, that is how Doug rolls. His work ethic is top-notch, always going above and beyond all we ever expect. Some nicknames we have for him are "GENIE", "TECH GURU", "Marketing GURU", and of course "THE BOMB" !! If ya want a website that is aesthetically pleasing, and more importantly, FUNCTIONS, as well as a strategy to target your consumers, this is your man."
THANK YOU DOUG!!!!
~Capt. Bo & First Mate D
**Be sure to check out www.FoleyMedia.com for more info