Many of our clients wish to commemorate their trophy catch with a replica. We recommend and work with Gray Taxidermy for impeccable fish replicas! Our clients have mounted everything from Tripletail to Tarpon to Black Tip Shark, much to their satisfaction.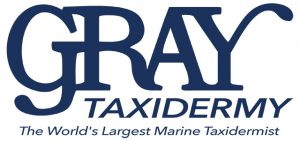 THE WORLD'S LARGEST MARINE TAXIDERMY COMPANY!
Continuing to perfect the art of mounting fish!