CHRISTMAS IS AROUND THE CORNER!
Give the gift of fishing to someone you love for Christmas     <((()))><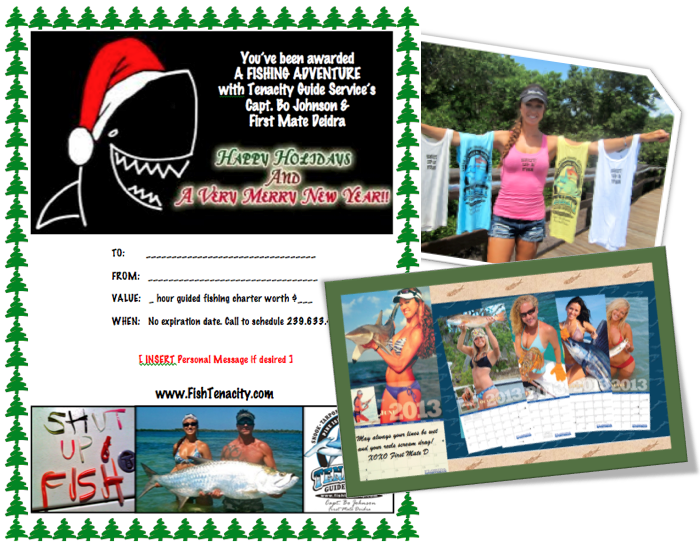 GIFT CERTIFICATES:
* NO expiration date. You decide trip duration and value to gift.
** Receive a FREE SHUT UP & FISH tank top.
*** THE FIRST THREE to purchase gift certificates will also receive a FREE Florida Sportsman Calendar featuring First mate D, signed by Capt Bo Johnson & Deidra herself!
CONTACT US HERE, write "gift certificate" in the Comments box, and we will be in touch to discuss. You can also email us at FishTenacity@gmail.com or call 239.633.4662 and set up your Christmas surprise today <((()))><